Your Executive
We would love to hear from you.
Andrea Armstrong
President
Andrea has been coming to Oxtongue all her life and now continues to enjoy it with her husband Dave and their two children: Ryan and Blake.  Her favourite moments at the cottage beyond seeing her children's enjoyment, are lengthy happy hours on the dock with friends.  Her classic Oxtongue moment was ensuring she was at the cottage within 48 hours of Blake being born so she wouldn't miss the long weekend and Regatta.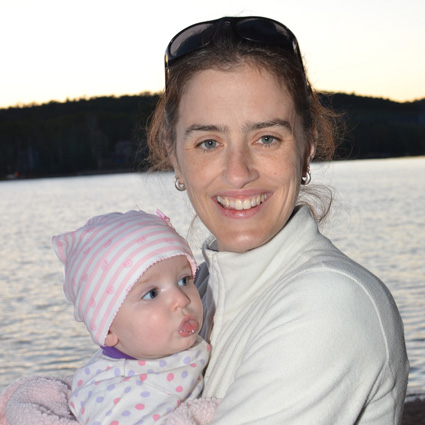 Brandi Bailey
Director
Brandi has been spending her summers on Oxtongue Lake all her life.  She and her sister, Tara, spent countless summers living there with their Gran, had their first job working at Blue Spruce Inn and later at Timber Trail Algonquin/Paddle Inn Restaurant. She enjoyed spending time with friends, waterskiing, swimming, or just reading a good book.  Now she loves watching her children enjoy the cottage and outdoor activities and making new friends.
Jana Zavitz
Director
Jana has enjoyed Oxtongue Lake from the time she was six months old. Jana loves spending time at her family cottage with her husband Mike and their children Logan and McKinley, who are now the 4th generation to enjoy this spot! Whether while boating, visiting with friends, enjoying campfires, or just relaxing and taking pictures, Oxtongue Lake has provided many wonderful memories for Jana and her family.
Scott Hayden
Vice President
Scott was born and raised on the Oxtongue and loves everything this community has to offer. Living on the lake since the sixties, he has made lasting friendships with generations of  seasonal and permanent residents. He has served on many community committees, spent 30 years as a volunteer firefighter and has been a volunteer on the executive of the Snowmobile Club for 28 years, 21 of which as president. The lake friends have provided years of good times and fond memories and are some of his favourite. He and his wife Lynda and children Sydney and Blake manage Blue Spruce Resort that has been in his family since 1954.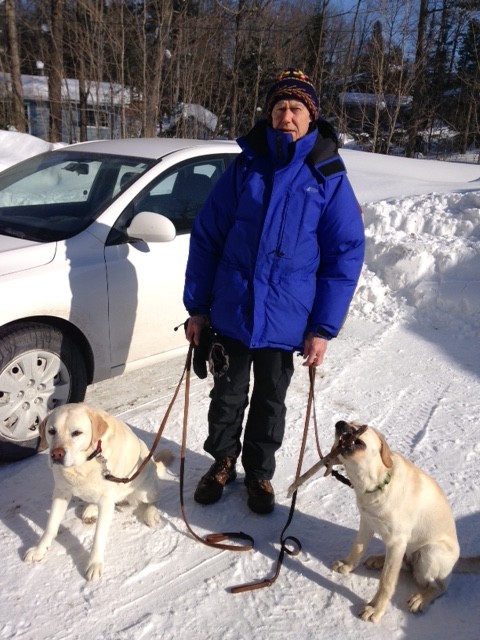 John Lawrence
Director
John, with his wife Margaret and sons David and Paul, first started coming to Oxtongue Lake in the late 80's, renting at Oxtongue Lake Cottages. They immediately fell in love with the Lake and nearby Algonquin Park and subsequently purchased Dorie's place on Gervais Road. Interests include hiking (with their two dogs), snow snowshoeing, cross-country skiing, canoeing, reading on the deck and just puttering around.
Dave Armstrong
Secretary
Dave started coming to Oxtongue while he was dating his wife Andrea.  In fact their red and white j-craft became their first major purchase together, and still questionably Dave's greatest love.  Joy for Dave is seeing someone learn to waterski for the first time, on what he considers to be the best water skiing lake in Ontario: long & narrow with glass calm waters.   Every summer Dave manages to steal away from work for longer and longer stretches and can sometimes be spotted midweek dockside on a conference call with papers in hand watching the kids swimming around.
Tom Smith
Director/Lake Steward
Tom and his wife, Julie, first visited Oxtongue Lake in the winter of 1978. They stayed at Blue Spruce Inn where they did some cross country skiing. Tom and Julie so loved the area, they continued vacationing with their children at Blue Spruce for many, many years. They built and moved into their retirement home on Harris Road, in August, 2009. Tom and Julie have found the Oxtongue Lake area a beautiful place to live with wonderful friends and neighbours.
Rick Linklater
Director
Rick was born in Whitney and lived at the East Gate of Algonquin Park until he was twelve. His father's career took him to Northern Ontario and after graduating High School, he did his Post Secondary education in the field of Forestry. After graduation, he remained in Northern Ontario for thirty-years where he met and married his wife. Wendy. They bought their property on  Oxtongue Lake in 1997 and became permanent resident in July of 2013.