LAUNCHING THE COTTAGE WATCH PROGRAM IN OXTONGUE
OCTOBER 2010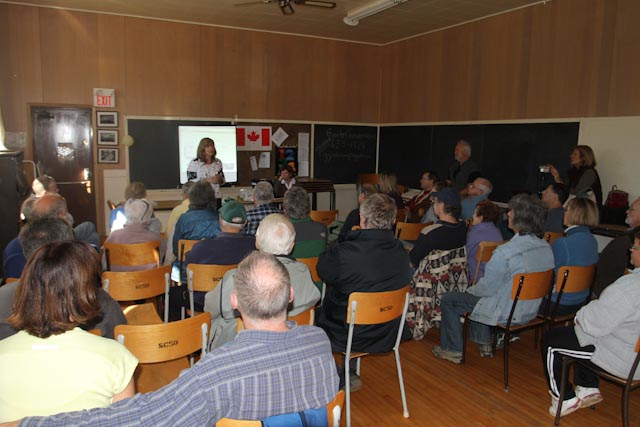 At the Community Centre on Saturday, October 9, Oxtongue's Cottage Watch Coordinator, Gisele Gunderman, led an information meeting and officially launched the Cottage Watch Program in Oxtongue Lake. The meeting featured Constable Lynda Cranney of the OPP, who offered a slide presentation and answered questions from the 50+ people from Oxtongue who attended. The one-hour meeting was recorded, and that recording was divided into four roughly equal Segments of 12-15 minutes in duration, each of which is linked below.
Upon clicking on one of the links below, a new window will open, a playback console will appear, and the audio file automatically will (should!) begin playback in five seconds. Click on the <Pause Button> (or press down the spacebar) if you wish to pause playback; then click on the <Play Arrow> (or press down the spacebar again) to resume playback.
Overall, the sound quality is good, though there are sections that are a bit muffled.
| Segment 1 |
| Segment 2 |
| Segment 3 |
| Segment 4 |